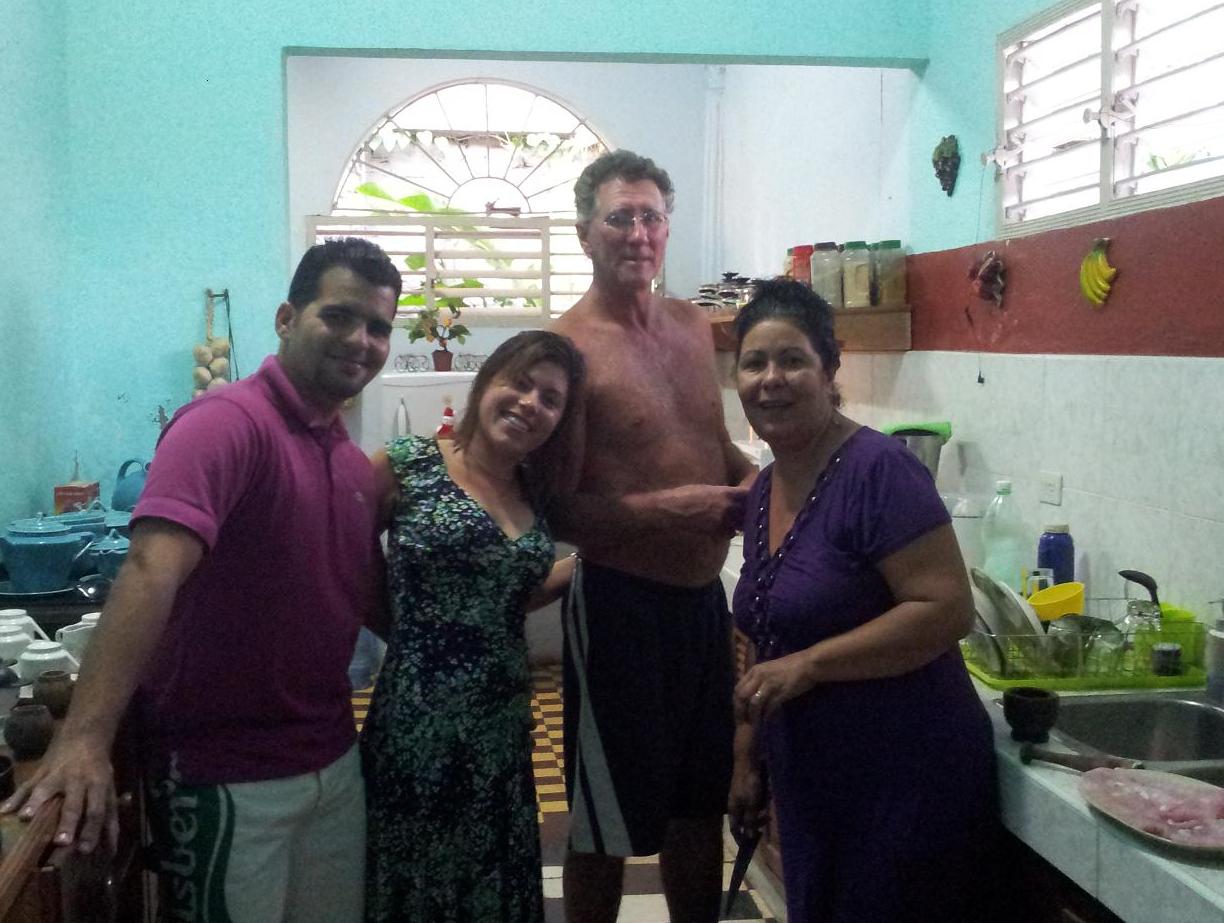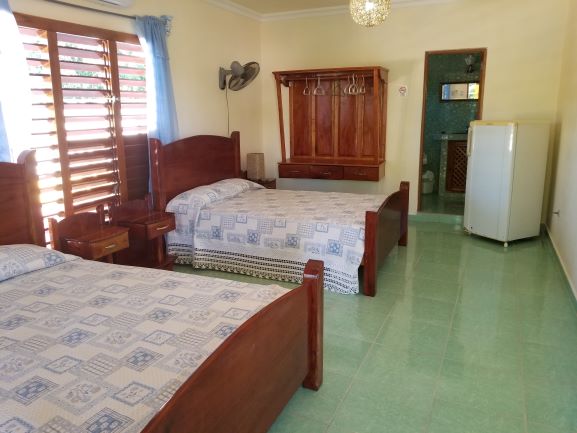 Authentic Cuban Home
Villa Rio y Mar (villa by the river and sea) is 4 kilometers from the city of Trinidad, in the province of Sancti Spiritus The sea and the beach are just a 100 meters from you doorstep. Villa Rio-Mar's location combined with the enchantment and the tranquility of Playa La Boca, the many attractions of the city of Trinidad, (museums, music, dances, restaurants, artisan market, etc.) and the famous Ancón Beach make it a perfect home base for your stay in Cuba. Lodging is a typical house of the region with a patio and garden with mango trees in the back garden. Villa Rio y Mar offers lodging for families, couples, and tourists. The rooms have fans and air conditioning and the bathroom has a toilet and shower with hot water.
Meals Optional
Dinner and breakfast are served in the local style and their quality exceeds many of the local restaurants.
Transportation
Taxi or bicycle is the best way to get into Trinidad. Taxi excursions can be arranged to many near by attractions.